Victoria Falls Waterfront Accommodation Dinner, Bed And Breakfast

* Stay 3 Nights or more and receive a FREE Sunset Cruise
applicable to Executive, River and Garden Facing Chalets only. Subject to availability ( minimum 5 people ) – park fees are still applicable. The cruise includes a light dinner as well as an assortment of alcoholic and non-alcoholic drinks.
*Stay 4 Nights/ Pay 3 Nights
applicable to all accommodation offerings ( excluding the Easter period: 01 Apr – 06 Apr 2021 ). Please note NO meals are included in the free night.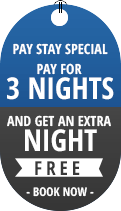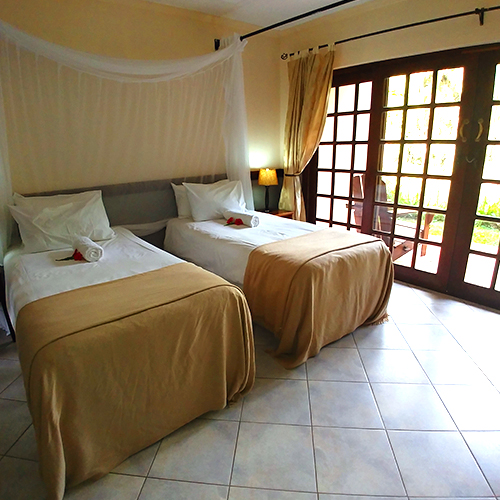 USD 85 per person sharing
Valid: 18 Jan 2021 - 30 Apr 2021

*
USD 123
per person single
Valid: 18 Jan 2021 - 30 Apr 2021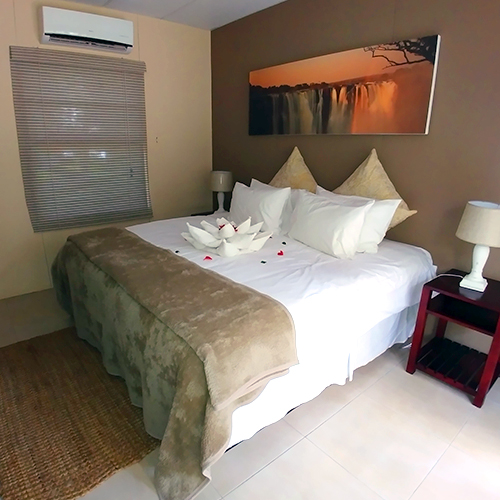 USD 67 per person sharing
Valid: 18 Jan 2021 - 30 Apr 2021
Valid: 18 Jan 2021 - 30 Apr 2021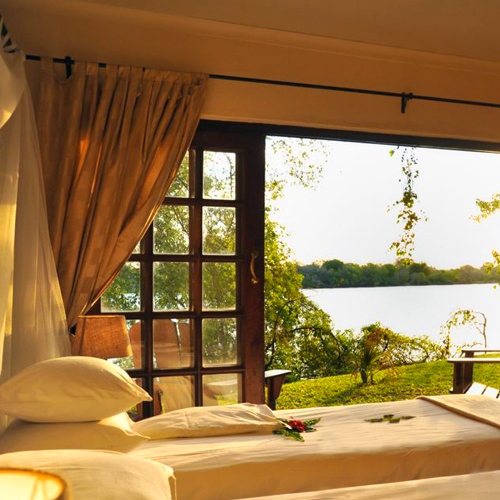 USD 97 per person sharing
Valid: 18 Jan 2021 - 30 Apr 2021

*
USD 130
per person single
Valid: 18 Jan 2021 - 30 Apr 2021
USD 232 per person sharing ( MAX 4 )

Valid: 18 Jan 2021 - 30 Apr 2021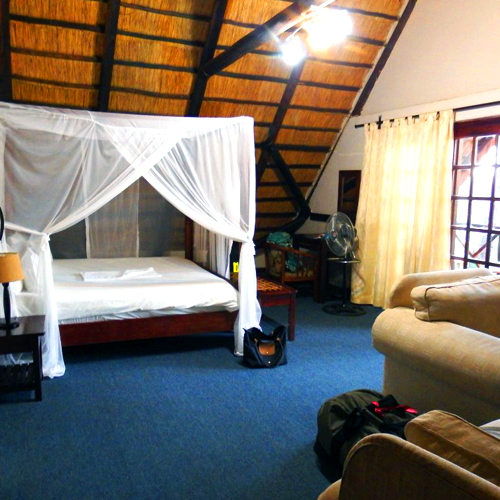 USD 108 per person sharing
Valid: 10 Oct 2020 - 4 Jan 2021

*
USD 145
per person single
Valid: 18 Jan 2021 - 30 Apr 2021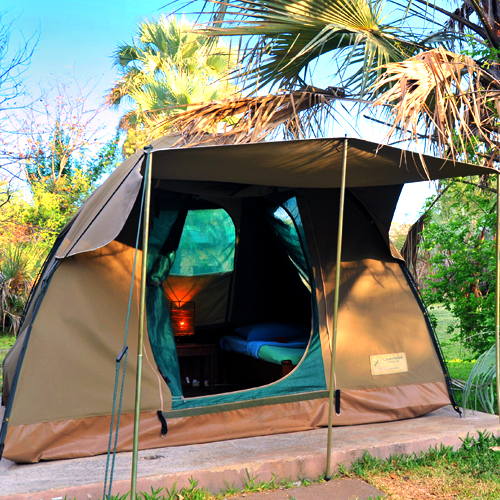 USD 34 per person sharing
Valid: 10 Oct 2020 - 4 Jan 2021
Valid: 18 Jan 2021 - 30 Apr 2021